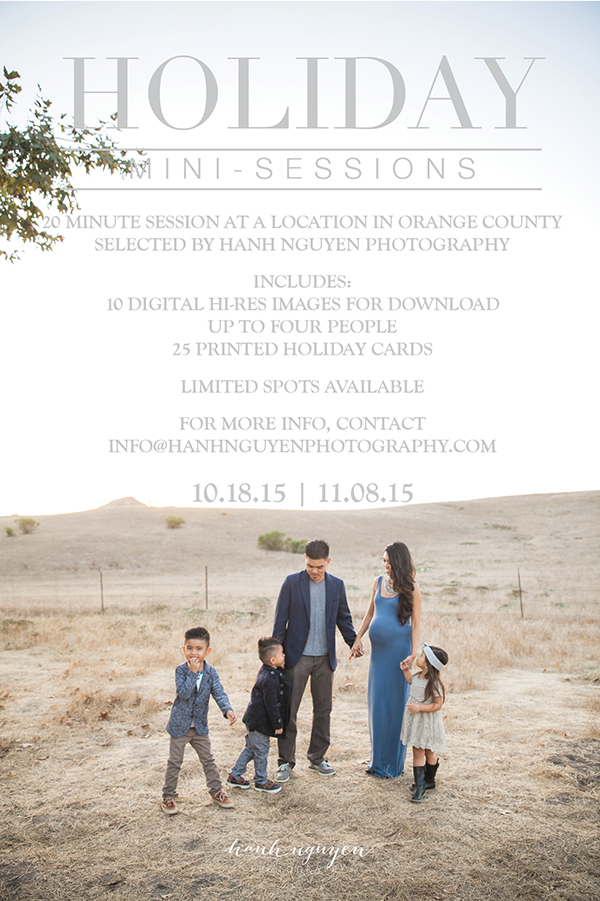 The ever so popular mini-sessions are back!  These session are perfect for any occasions: family, anniversary, couples and maternity.  Also, they're great to update your photos for the upcoming  holiday season!  Spots are limited.
October 18th – park/nature setting
November 8th – beach setting
Please email info@hanhnguyenphotography.com for more info!
Looking forward to capturing your mini sessions!